THE MURPH WORKOUT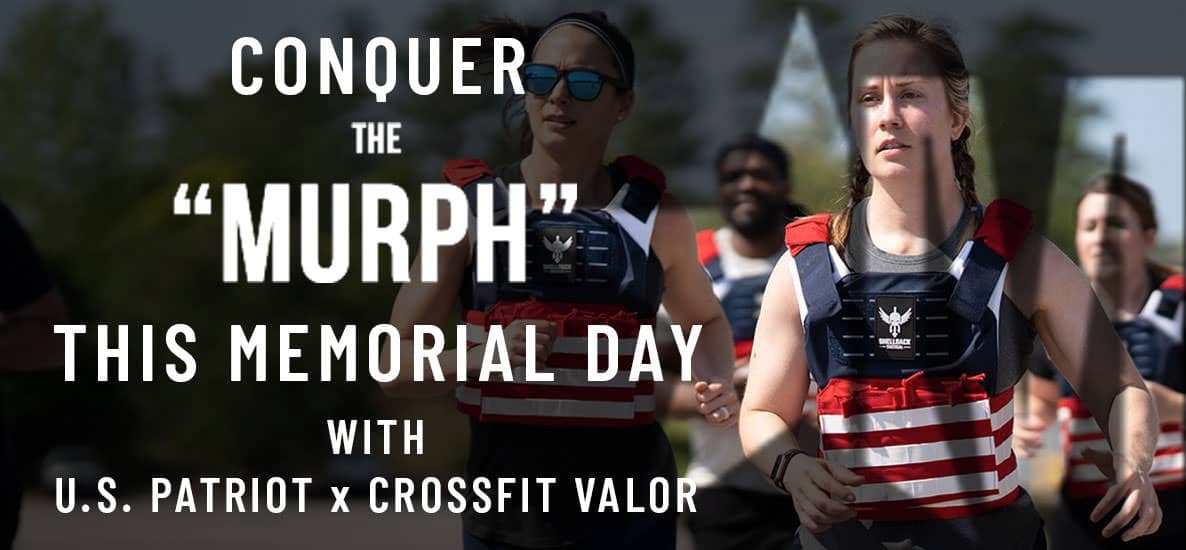 The Murph Workout Challenge
On Memorial Day, Americans across the country gather to celebrate our many freedoms and remember the brave men and women in uniform who have sacrificed so much to protect them. As one of the nation's largest military retailers, U.S. patriot has worked tirelessly to build lifelong, positive relationships with our customers, and part of that effort is giving back to the military community that has given us so much.
This year, U.S. Patriot is proud to partner with Crossfit valor in Columbia, SC for the annual Murph Challenge. Whether you're a first-timer or a seasoned Murph challenger, this article is your one-stop-shop for all the information you need to make the most of the Murph Challenge!
WHAT IS THE MURPH WORKOUT?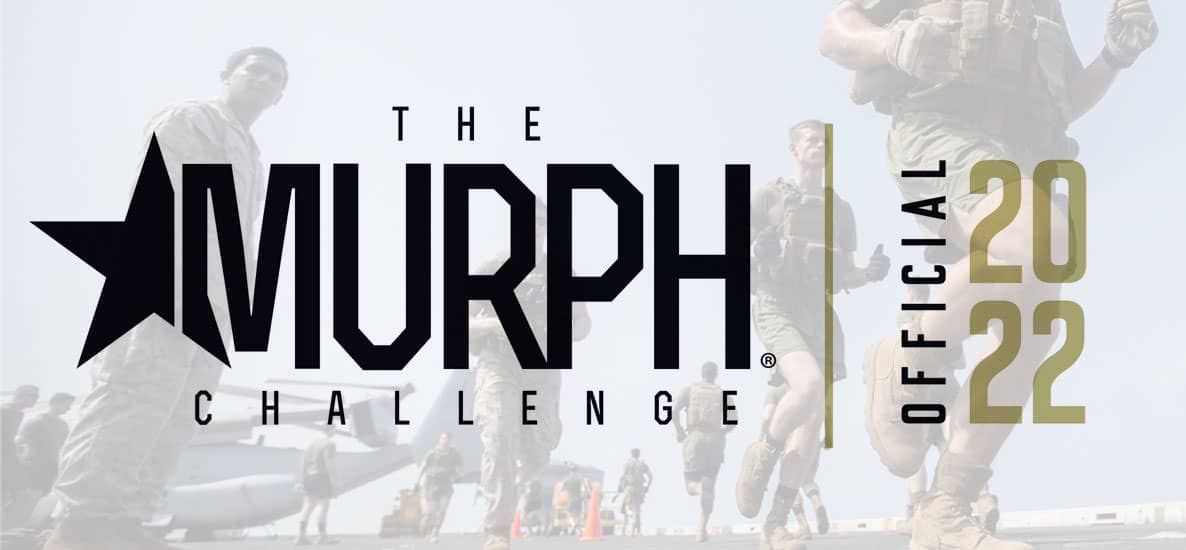 If you've ever done Crossfit, you've probably heard of the Murph Workout. This demanding program is what is known as a "Hero WOD" and can be performed as part of a regular fitness regimen or during the nationwide Murph Challenge (more on this later)
The Murph Workout was first programmed into the Crossfit Games in 2005 and quickly became one of the most performed hero WODs in Crossfit history. We invite you to go check out The Official Murph Challenge website for more information, as well as an opportunity to register.
WHO IS THE WORKOUT NAMED FOR?
The Murph Workout is named for US Navy Lieutenant Michael Murphy, who was killed in Afghanistan in 2005. Originally called "Body Armor," this intense hero workout is performed in memoriam of LT Murphy's sacrifice during the Global War on Terror.
On this fateful day, LT Murphy and three other Navy SEALs, Marcus Luttrell, Danny Dietz, and Matt Axelson, were pinned down by the militant Mountain Tiger guerrilla group. LT Murphy's team made a desperate attempt to escape but were ultimately outmanned and outgunned.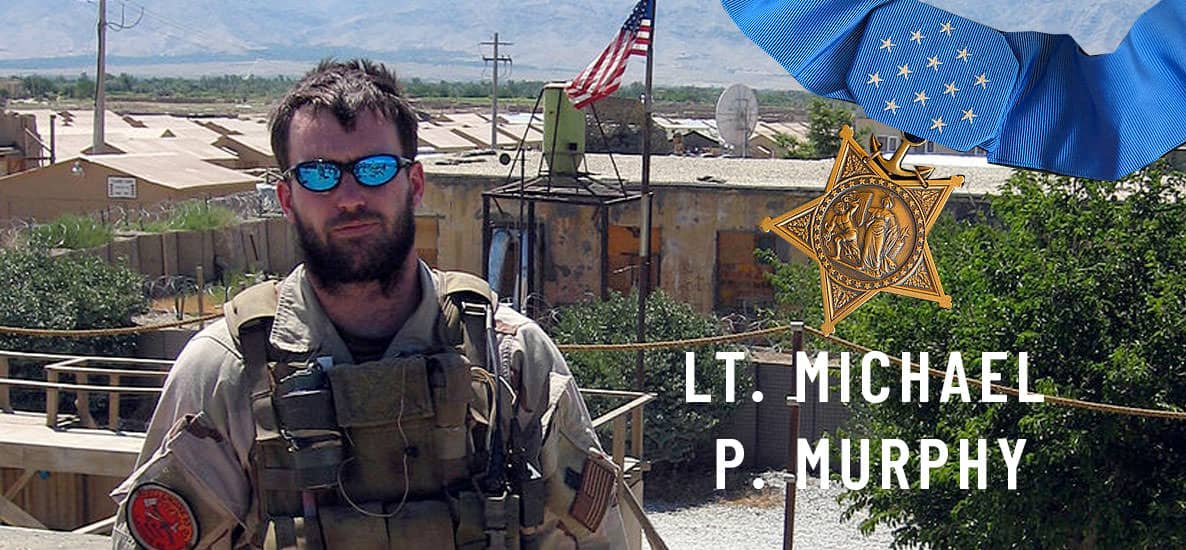 Trapped in a ravine and severely injured, the team couldn't get a clear signal to call for help. It was then that LT Murphy made the brave decision to leave his mountain cover to make the call. Despite being shot in the back by enemy forces, LT Murphy persevered and completed the call for reinforcements.
Of the four SEALs, Luttrell is the only one who made it to safety. For their courage and commitment, Luttrell, Dietz, and Axelson were awarded the Navy Cross, while LT Murphy received the Medal of Honor. The story of these brave Navy SEALs became the inspiration behind the film "Lone Survivor."
HOW TO DO THE MURPH WORKOUT:
When it comes to completing the Murph Hero WOD, there are two schools of thought. The first is for Crossfit purists who believe in completing the workout as prescribed (Rx). While undertaking the Murph Rx deserves some serious respect, the level of difficulty is extremely high. That's why the Murph Rx is not recommended for Murph challengers who are just starting out.
The second method, called "partitioning," is much more common. Partitioning gives athletes the freedom to push themselves to their limits while reducing the risk of injury. Successful partitioning includes breaking up reps into segments. Keep reading to learn more about how to structure your workout for maximum efficiency.
WHAT DOES THE WORKOUT CONSIST OF?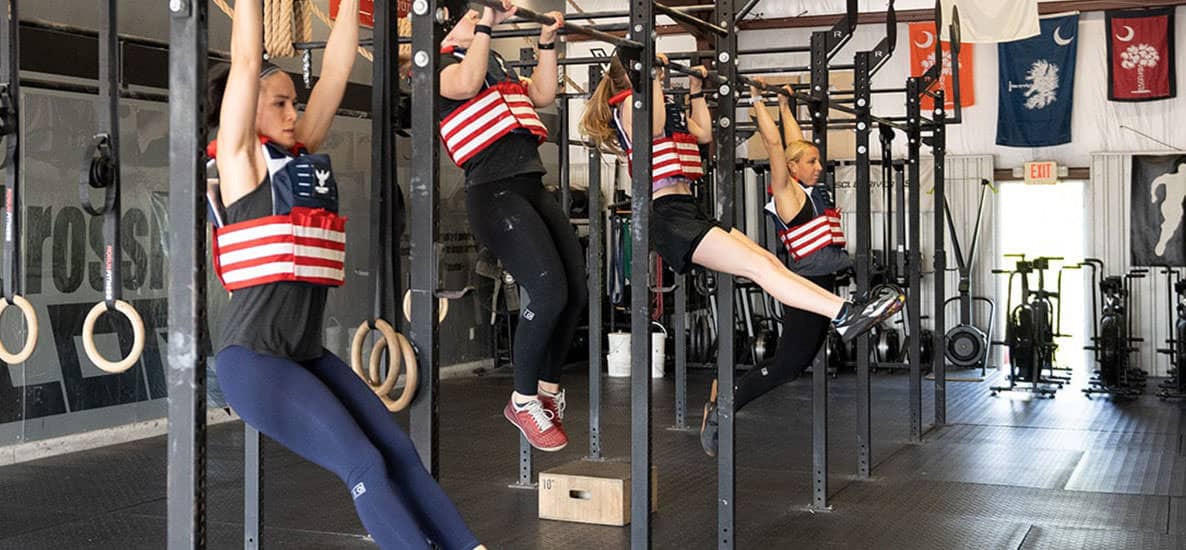 The Murph Workout isn't complicated. The only rules are that it must begin and end with a 1-mile run and all movements must be performed while wearing a 20lb weight vest. The required movements are as follows:
1-mile run
100 pull-ups
200 push-ups
300 air squats
1-mile run
HOW LONG DOES THE WORKOUT TAKE?
There's no time limit for completing the Murph, but the average time to completion is 45 minutes. In 2020, professional athlete Hunter McIntyre set a world record for completing the Murph Challenge in 34 minutes and 13 seconds.
MURPH WORKOUT STRATEGY:
While your workout must always begin and end with a 1-mile run, you can break up your reps any way you like. Our advice is to begin by identifying which movement is most difficult for you, then break up that movement's reps into easy-to-manage chunks so you never have to do more than you can handle.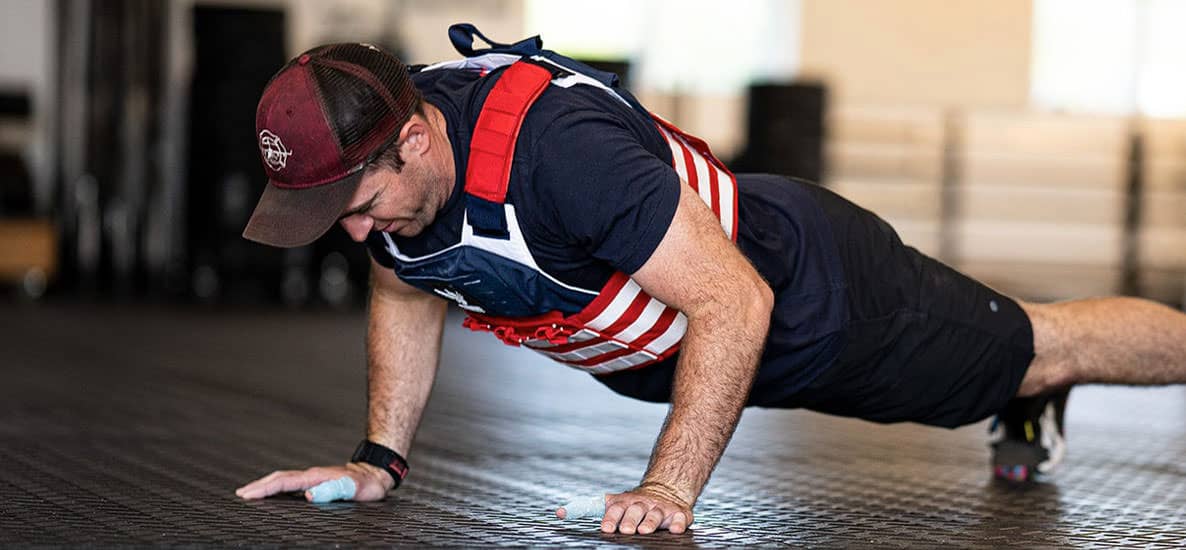 Here are some examples of Murph Workout strategies:
Beginner: Start small with 33 rounds of 3 pull-ups, 6 push-ups, and 9 air squats. Complete one final rep of 1 pull-up, 2 push-ups, and 3 air squats to finish your workout.
Intermediate: Modeled after the "Cindy" workout, this strategy calls for 20 reps of 5 pull-ups, 10 pull-ups, and 15 air squats.
Experienced: This strategy includes 5 rounds of 20 pull-ups, 40 push-ups, and 60 air squats and is required for athletes competing in the Crossfit Games.
Expert: This strategy is Murph Workout Rx. 100 pull-ups, 200 push-ups, and 300 air squats without partitioning or breaks in between.
If you run into trouble during your workout, consider breaking down your weakest movement even further. For example, if pull-ups are giving you hell, you can do 5 pull-ups, 5 push-ups, 15 air squats, and 5 more push-ups.
WHAT KIND OF WEIGHT VEST DO I NEED FOR THE WORKOUT?
If you have experience with plate carriers or tactical vests, you know they're not all created equal. You may not need a loaded-out tactical plate carrier for the Murph Workout, but a well-balanced, comfortable weight vest can mean the difference between hitting your workout goals or washing out.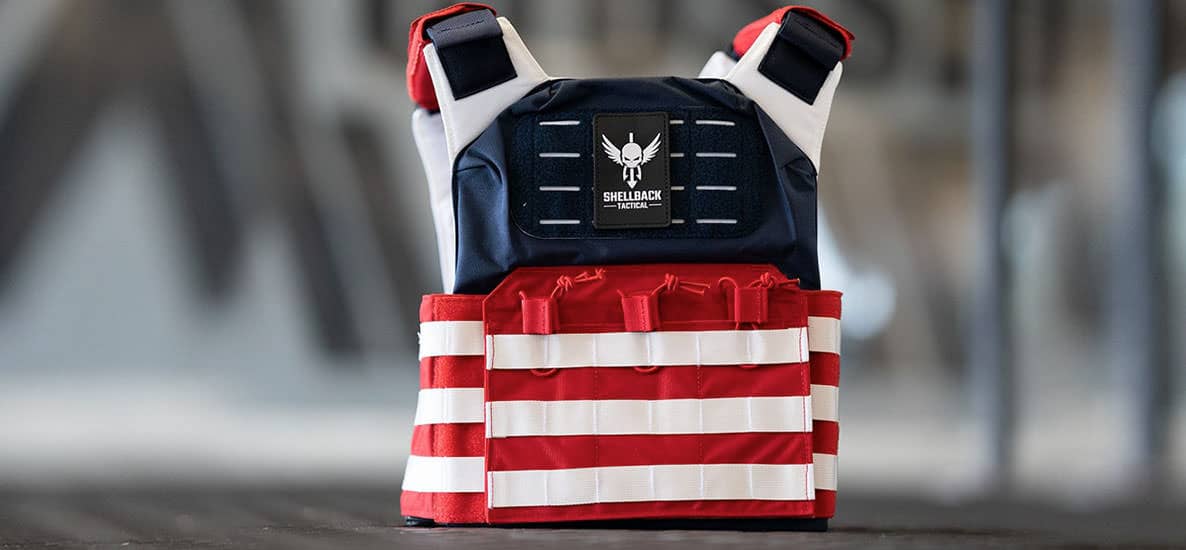 The Shellback Tactical Stars and Stripes Plate Carrier is a fan favorite for the Murph Workout. Not only does this unique plate carrier fit standard-sized weight vest plates, but it also comes dressed out in red, white, and blue in honor of those who protect our beautiful nation.
This Murph Workout weight vest is designed for speed and agility, with a low-profile build that allows you to move freely. Adjustable shoulder straps and cummerbund enable a rock-solid fit, while 3D spacer mesh prevents irritation and promotes airflow.
This patriotic plate carrier also features open-top pouches with bungee retention for carrying protein bars and cool rags. Laser-cut MOLLE webbing gives you multiple attachment points for your water supply and modular accessories.
Shop the Shellback RWB Carrier
HOW DOES THE MURPH COMPARE TO STANDARD WORKOUTS?
Compared to other Hero WODs, the Murph Workout is a great way to build muscle and burn fat both at the gym and in the comfort of your own home. All you need to do the Murph at home is a 20lb weight vest, pull-up bar, and the commitment to see it through.
DOES THE MURPH WORKOUT BUILD MUSCLE?
The Murph's advantage over other Hero WODs is intensity and repetition. The purpose of the Murph is to keep your body moving by shifting from higher to lower intensity workouts without losing momentum. This ensures that your heart rate stays well within the optimal zone so you can burn more fat and build stronger muscles with minimal wasted energy.
WHEN IS THE MURPH WORKOUT CHALLENGE?
You can perform the Murph Workout any day of the year, but the official Murph Workout Challenge occurs over Memorial Day weekend. The Murph Challenge is an annual fundraiser that benefits the LT Michael P. Murphy Memorial Scholarship Foundation.
In the past, funding from The Murph Challenge has gone toward building the LT Michael P Murphy Navy SEAL Museum and Sea Cadet Training Facility in Long Island, as well as awarding academic scholarships at the high school, undergraduate, and graduate levels.
If you'd like to participate in this year's Murph Workout, just head over to TheMurphChallenge.com to become a part of this Memorial Day tradition!
Shop the Shellback RWB Carrier
Eager to learn more about the Murph Workout? Check out the write-up on our blog!